This past April vacation I was given the chance to take a one week trip to tour Spain through a touring agency that would be set up through my school. I signed up for the trip with three other friends of mine(Val, Colleen, and my girlfriend Jackie). It was the most incredible experience of my life, and I just wanted to post a few pictures from the trip here. I'll add more of the scenic images later.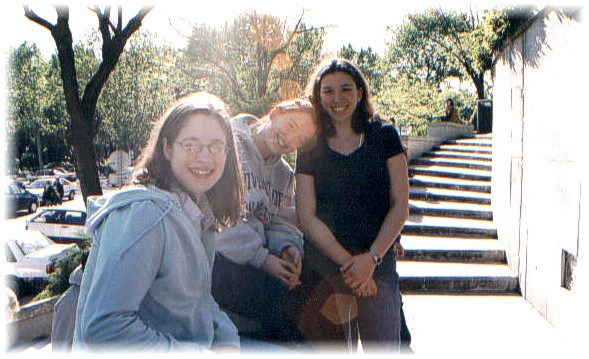 This picture was taken outside the first art museum that we visited on the trip. It was our first day, in Madrid, and most of us were running on maybe 2 or 3 hours of sleep, so it's amazing anyone was smiling at that point!
Left to Right: Val, Colleen, Jackie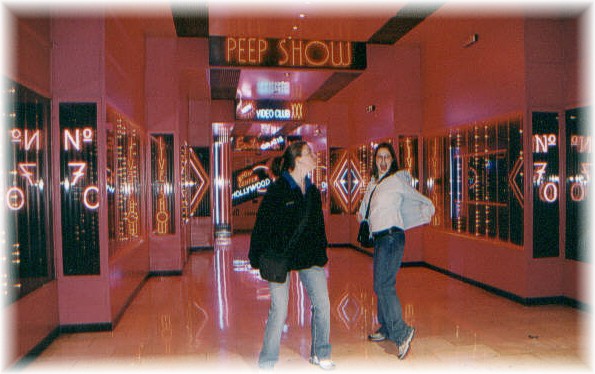 One of the many random adult stops scattered throughout Madrid. The locals couldn't help from laughing at us stopping to take a picture in front of this peep show.
Left to Right: Jackie, Val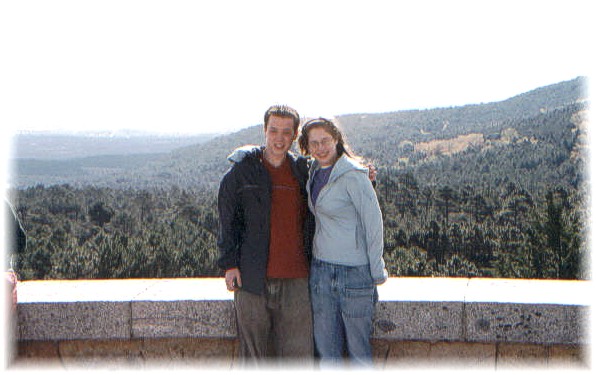 This was in the courtyard at the Valley of the Fallen Soldiers. We stopped here on our way to Sogovia. The view from the edge of the courtyard was incredible!
Left to Right: Me, Val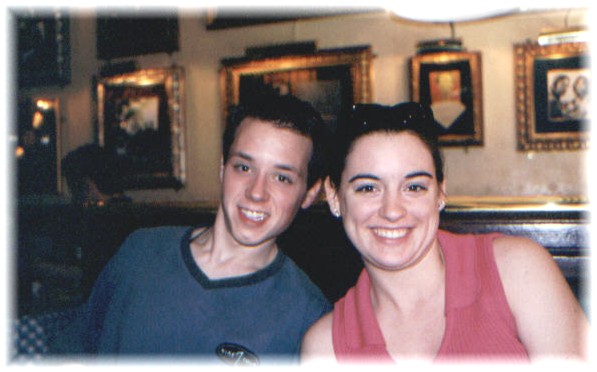 I loved the Spanish food that we got all through the trip, but, we had to stop at the Hardrock Cafe in Barcelona just to have some sense of familiarity with our food.
Left to Right: Me, Colleen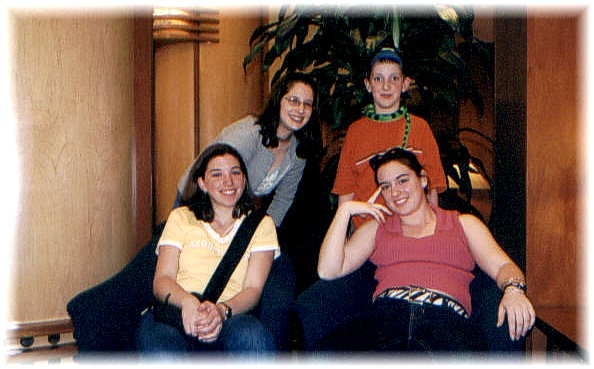 This was our last day in Barcelona, in the lobby of the four-star hotel we got to stay in for one night. It was really nice and the buffet was really good(yeah stealing sample boxes of cereal Val! heheh). All of us had just spent the day walking around the town.
Left to Right: Jackie, Val, Timmy, Colleen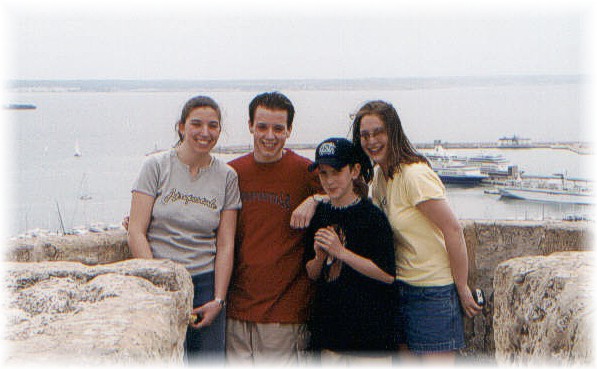 This was at an old castle on Mallorca, an island that we got to stay on for two days. The view was so awesome; Mallorca was my favorite of all the places that we stayed.
Left to Right: Jackie, Me, Timmy, Val