[Click here if you don't see frames]
Biography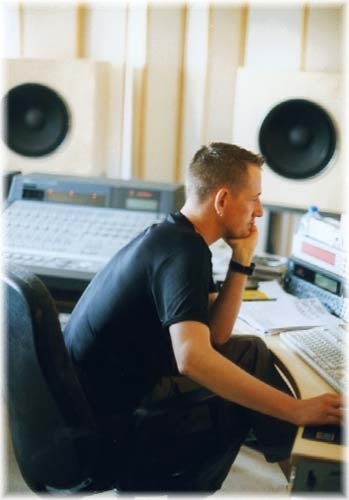 Oliver Froning was born on July 25th, 1963, in Munster, Germany. His career in music began in 1984, when he got his first job as a D.J., then under the name of DJ Raw. 1992 was the year that brought to Oliver his big break. He got together with fellow songwriter, Jen Oettrich, and producers Bernd Burhoff and Plutone, to put together one single, Hardcore Vibes, and after that song, his fame only grew. "...We thought we'd sell a few copies and that would be the end of it. It was a different story when it started climbing the charts!"
Once Jens stepped down to solely back-stage production, and Verena was hired as the singer, Oliver became one of the two 'faces' of Dune. In 1996, with the release of Forever, Oliver showed all of the fans that not only could he produce hardcore rave beats, but he could create classical compositions. However, as soon as the album was released, Oliver began the tough task of finding a new Dune singer.
A year and a half later, with Vanessa singing, Oliver wrote two new songs, combining 90's techno with 80's electro music, another sound unheard of by fans. But, once again, after Vanessa's departure, Oliver found himself searching for the next Dune singer. With new singer Tina, Oliver showed off his composition skills once more with Forever and Ever. The album was successful, but both Oliver and the fans knew that only 90's techno sound, and Verena's vocals, could bring Dune back to it's popularity in the earlier days, and in 1999, that was done, when Oliver got back together with Verena, to begin the Reunion project.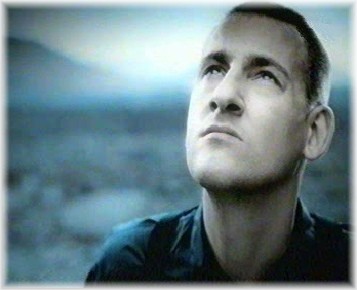 When the Reunion project didn't work out(see dune bio for story), and the group put their work on hold for a while, Oliver began work under former alias of DJ Raw.
Under this name, fans witnessed the opening of the DJ Raw Website, and the release of the DJ Raw project, Leelu's Magic Carpet Ride. Through the website fans could download various mixes of the track. With the aide of fans, Magic Carpet Ride was voted as 'Jukebox Hero' on the Virtual Volume website.
Another DJ Raw project is a collaboration with Joerg Dartmann in a new sound called Drumatrix. Together, the two perform 2 to 3 hour sets of housebeats and drums, which, in effect, created a new type of club music unheard of before. Through the DJ Raw website, fans have been able to download the Drumatrix video to hear a sample of this new sound.

When asked, Oliver told me that an album under the DJ Raw title is to be expected eventually, however, no official information has been released since then.
Oliver then returned his attention to Dune, when the group announced the release of a new album, History..., containing three new tracks, Back to the Future, Here I Am, and Space Invaders. Though Oliver did return to release new material with Dune, he is, and always will be, a DJ to the core, and it can be expected that his work as DJ Raw is far from over.
Since then, silence has fallen over this DJ of incredible talents. Will his next release be under the DJ Raw alias, or will it be a new Dune album? Only time will tell...
---
>>Oliver Picture Gallery<<
---